Grand Rounds
As of November 2018, Medicine Grand Rounds are held on Thursday mornings from 8:00-9:00 a.m. (except where noted otherwise) in the Institute of Psychiatry Auditorium, 67 President Street, Charleston, SC. 
April Grand Rounds
Medicine Grand Rounds will be VIDEO-ONLY for the foreseeable future due to COVID-19 concerns.

The Medicine Grand Rounds team would like to thank you for your patience and understanding during this difficult time. We will alert all faculty, staff, and trainees when in-person Grand Rounds are to resume. We would also like to thank the Division of General Internal Medicine for providing access to the recent Primary Care CME conference.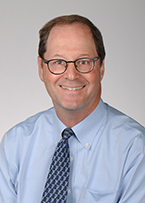 "Sleep Disorders Other than Insomnia"

Robert Vorona, M.D.
Professor
Division of Pulmonary, Critical Care, Allergy and Sleep Medicine
MUSC
Watch the lecture and earn CME credit
In order for faculty to receive credit for an online CME activity, you will need to log in, watch the video and answer a few questions. Residents must also do the same in order to receive participation credit. 

Past Grand Rounds are also available to review; please note that rewatching Grand Rounds/conferences that you have already attended will not result in additional credit.
Grand Rounds Webcasts
The MUSC CME Office is pleased to make online grand rounds available to physicians and other health care providers.
Accreditation
The Medical University of South Carolina is accredited by the Accreditation Council for Continuing Medical Education (ACCME®) for physicians.
The Medical University of South Carolina designates this continuing medical education activity for a maximum of 1 hour in Category 1 credit toward the AMA Physician's Recognition Award.  Each physician should claim only those hours of credit that he or she actually spent in the educational activity.