As of November 2018, Medicine Grand Rounds are held on Thursday mornings from 8:00-9:00 a.m. (except where noted otherwise) in the Institute of Psychiatry Auditorium, 67 President Street, Charleston, SC. 
September Grand Rounds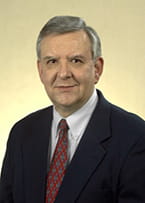 September 26  |  Institute of Psychiatry


"Health, Illness and The Presidency"
Lawrence Mohr, M.D.
Distinguished University Professor Emeritus
Division of General Internal Medicine
Medical University of South Carolina
October Grand Rounds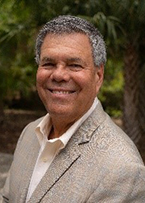 October 3  |  Institute of Psychiatry


"The New Hypertension Guidelines: More in Common than Different"
Jan Basile, M.D.
Professor of Medicine
Seinsheimer Cardiovascular Health Program
MUSC
Ralph H. Johnson VA Medical Center
Vice-Chair, Clinical Programs, Council on Hypertension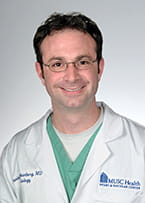 October 10  |  Institute of Psychiatry


"Updates in TAVR"
Daniel Steinberg, M.D.
Professor, Division of Cardiology
Edna M. Sutton Endowed Chair in Structural Heart Disease
Director, Structural Heart Program
MUSC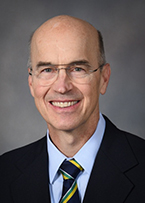 October 17  |  Institute of Psychiatry


"Building a Learning Health System: ACHIEVEing what Matters Most"
Mark V. Williams, MD, FACP, MHM
Professor of Internal Medicine
University Professor, University of Kentucky
Director, UK Center for Health Services Research
Chief Quality & Transformation Officer, UK HealthCare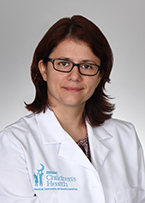 October 24  |  Institute of Psychiatry


"Lost in Transition…the Struggles of Childhood Cancer Survivors"
Anca Dumitriu, M.D.
Assistant Professor, Pediatrics
Pediatric Hematology/Oncology
Director, FACT Survivorship Clinic
MUSC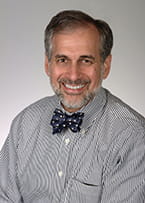 October 31  |  Institute of Psychiatry


"The Hyperuricemia and Gout-New Concepts and Guidelines for an Ancient Disease"
Richard M. Silver, M.D., MACR
Distinguished University Professor
Division of Rheumatology & Immunology
Vice Chair of Development, Department of Medicine
MUSC


Grand Rounds Webcasts
The MUSC CME Office is pleased to make online grand rounds available to physicians and other health care providers.
Accreditation
The Medical University of South Carolina is accredited by the Accreditation Council for Continuing Medical Education (ACCME®) for physicians.
The Medical University of South Carolina designates this continuing medical education activity for a maximum of 1 hour in Category 1 credit toward the AMA Physician's Recognition Award.  Each physician should claim only those hours of credit that he or she actually spent in the educational activity.