Emergency Medicine Prehospital Medicine Division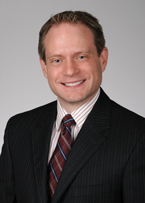 David French, M.D.
Director, Prehospital Medicine
Welcome to the Prehospital Division of Emergency Medicine. EMS and prehospital care are important aspects of our Department, and we are fortunate to have many opportunities to develop local and regional prehospital care, including 911-response, inter-facility transfers, mass gathering and specialty care, and disaster preparedness. Our outstanding faculty has taken advantage of the unique challenges of Charleston and the surrounding areas to create innovative prehospital programs.
Many of our faculty members are actively involved in EMS in a variety of capacities. We are involved in medical direction for several large fire departments and EMS agencies in the area, including Charleston County EMS, Charleston Fire Department, College of Charleston EMS, Isle of Palms Fire Department, Meducare Air, Meducare Ground, North Charleston Fire Department, St. John's Fire Department, and other agencies. We are also involved in local EMS education, including paramedic training at Trident Technical College and EMT training at MUSC. We serve on state EMS committees and are working on simulation training for local EMS agencies.
We are also actively involved in other aspects of prehospital care, including disaster planning and training, event medicine such as the Cooper River Bridge Run, wilderness medicine, tactical medicine, and maritime medicine. Check out the other Division links to learn more about each of these areas.