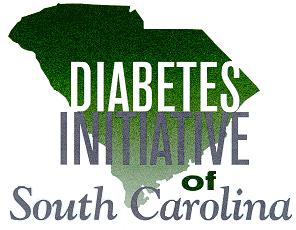 The Diabetes Initiative of South Carolina (DSC) serves as a national leader in the coordination of public efforts to identify and manage diabetes mellitus. Signed into law by the Governor of South Carolina in July 1994, the DSC provides diabetes management tools and educational programs with the goal of reducing complications and cost burdens for South Carolinians who suffer from this incurable chronic disease. The Initiative represents a unique melding of private, state, and federal resources and agencies working toward this common goal.
DSC Board & Councils
Board of Directors: Chaired by Usah Lilavivat, M.D., the Board of Directors oversees all activities of the Center of Excellence Council, Outreach Council, Surveillance Council, and all appointed Committees.
Center of Excellence Council: Responsible for developing and administering professional education programs.
Outreach Council: Oversees and directs efforts in patient education and primary care on a community level.
Surveillance Council: Responsible for acquiring, analyzing and distributing epidemiologic information about diabetes.
DSC/Midlands Site: Responsible for creating, identifying and integrating programs of the Diabetes Initiative of SC in the Midlands Area.
Join the Certified Diabetes Educator (CDE) Database
To join the CDE database, please email Julie Benke-Bennett at benkej@musc.edu.    
The database can be found here (PDF).
Community Events & Programs
2016 to 2021 Statewide Comprehensive Diabetes Prevention Plan for South Carolina
Statewide Comprehensive Diabetes Prevention Plan shows that improving food choices, a modest weight loss (5 to 7 percent of body weight), and at least 150 minutes each week of physical activity helps to prevent or delay the onset of type 2 diabetes. Visit the Eat Smart Move More South Carolina website for more information.  
Reports & Data
For additional information, including the DSC Annual Report and Strategic Plan, please contact Julie Benke-Bennett at benkej@musc.edu.