Teaching Hospitals
Medical University Hospital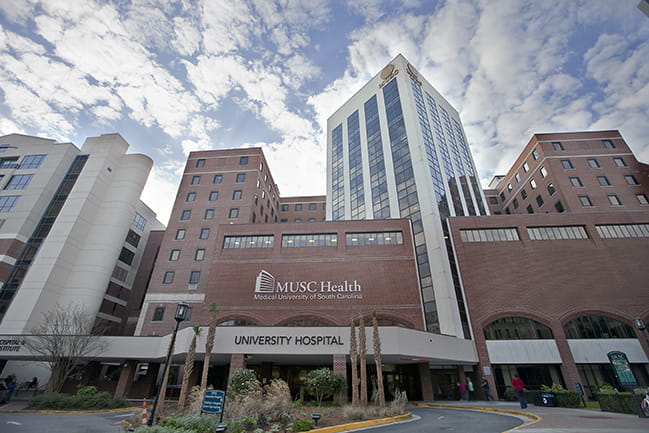 This is our main hospital which is a 700 bed, tertiary care university hospital and research center. MUSC educates and trains more than 3,000 students and 700 residents in six colleges that include Medicine, Dentistry, Nursing, Pharmacy, Health Professions, and Graduate Studies. The Medicine residents have a dedicated work space within the hospital, and the residents staff a number of General Medicine Teams in addition the Medical ICU. Medical University Hospital has been named a "Top 100" hospital ten years consecutively.
VA Medical Center
The Ralph H. Johnson VA Medical Center (VAMC) is a tertiary care teaching hospital providing the highest-level quality complex care from cardiology to neurology to primary and mental health care for 75,000 Veterans along the South Carolina and Georgia coast. The 152-bed Level 1A hospital includes six communit- based outpatient clinics, a 20-bed nursing home, women's health, and the full range of inpatient and outpatient care, including medical and surgical intensive care. There are approximately 40 Internal Medicine ward beds, 8 MICU beds, and a small 8 bed ICU.
Ashley River Tower (ART)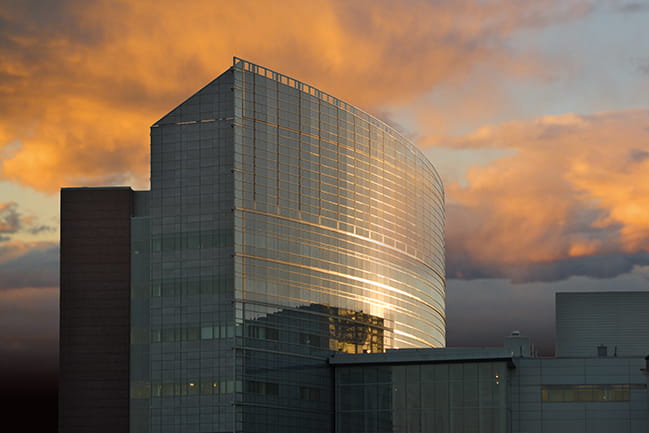 The MUSC Ashley River Tower, which first opened in 2008, reflects MUSC's commitment to its patients and their families. This state-of-the-art building features 156 beds, including an intensive care unit, operating rooms, laboratories, interventional radiology and endoscopy suites, and a specialized chest pain center. Our sub-specialty inpatient services, including Cardiology, GI Hepatology, and Malignant Hematology are located in this facility, in addition to a general medicine service staffed by residents.
Rutledge Tower - Ambulatory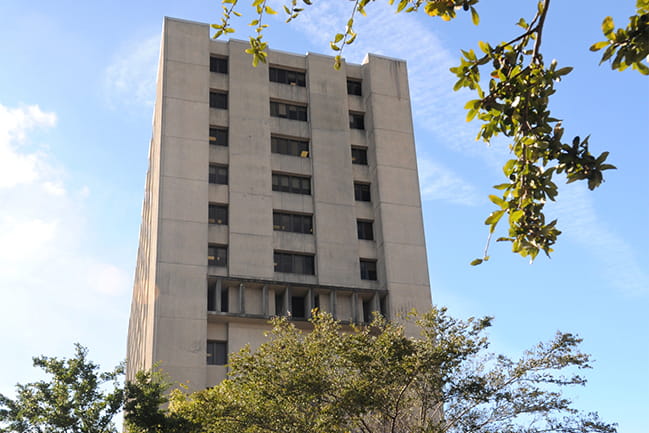 All general medicine clinics are located in Rutledge Tower. Our residents also rotate through subspecialty clinics which are located both on-campus in Rutledge Tower, Hollings Cancer Center, and the Ashley River Tower, as well as satellite clinics in West Ashley, North Charleston, and Mount Pleasant. Approximately 40% of a resident's time will be spent in the ambulatory setting. The Internal Medicine clinic is staffed by outpatient medicine attendings along with social workers, diabetic nurse educators, and Doctors of Pharmacy, all working alongside dedicated nurses and case managers.