Movement Disorders Division
Leadership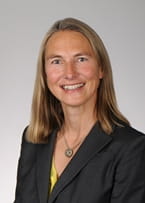 Vanessa Hinson, M.D., Ph.D.
Director, MUSC Movement Disorders Division
Professor of Neurology
About
The Movement Disorders Program offers comprehensive diagnostic and treatment services, as well as research programs for a variety of movement disorders including:
Parkinson's Disease   
Dystonia
Essential Tremor
Huntington's Disease
Tourette's Syndrome
Ataxia
Restless Leg Syndrome
Our team understands that Parkinson's disease and other movement disorders can significantly impact quality of life. Our goal is to provide patients continuity of care with empathy and compassion throughout the treatment experience, as well as offering our patients access to cutting edge research programs.
Academics  & Clinical Programs
To achieve the best quality of life for people living with Parkinson's disease or other movement disorders, the MUSC Health Movement Disorders Program established a unique interdisciplinary clinic in which patients have the opportunity to receive a comprehensive evaluation from a team of professionals in a single, coordinated appointment – rather than having to schedule multiple appointments with several specialists. This means we have neurologists and specialty staff such as physical therapists and psychiatrists with specific expertise in movement disorders who coordinate for each patient's needs. We also offer neuropsychological assessments to test brain function; specialized rehabilitation therapies such as Lee Silverman Voice Therapy Program to improve speech volume; Lee Silverman Big therapy, a Parkinson's disease-specific exercise program; and a nationally recognized psychiatry program that can help patients understand and manage mental health issues related to their diagnosis.
We are actively involved in national, multicenter clinical trials and translational research to contribute to advancing both the understanding of movement disorders and the discovery of promising new therapies. As a National Institutes of Health-designated center for neuroprotective studies, our team is researching treatments that will slow or prevent nerve damage caused by Parkinson's disease. We are also conducting research on cognitive impairment, biomarkers, and freezing of gait.
Deep Brain Stimulation (DBS)
MUSC is one of the most experienced centers for DBS surgery in the region. DBS has been performed at MUSC for the last 15 years under the guidance of neurosurgeon Dr. Takacs, who has performed more than 1,000 DBS implants, and DBS neurologist Dr. Revuelta. We perform DBS surgery weekly for patients with Parkinson's disease, essential tremor and dystonia. We have become the chosen referral center of the South East for particularly difficult cases, with great success.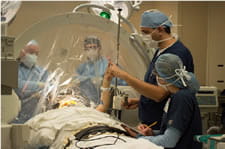 Murray Center for Research on Parkinson's Disease & Related Disorders
The Murray Center for Research on Parkinson's Disease and Related Disorders was formally dedicated on June 27, 2003, with the generous support of philanthropist Mr. William Edwards Murray. As the research branch of the Movement Disorders Program, the mission of the Murray Center is to find the causes of Parkinson's disease and related disorders, create new treatments for this disease, and ultimately find a way to detect the illness before symptoms develop and prevent its progression. The Murray Center enjoys collaborative relationships with many other programs at MUSC, as well as outside of the institution, locally, nationally and internationally.
Medical Student, Resident & Fellow Education
The Movement Disorders Division plays an integral role in training medical students, residents and fellows. Faculty participates in MS II and III core lectures on Movement Disorders and offers clinical rotations for MSII and III students. The neurology residents rotate through movement disorders electives, and receive formal didactics through a movement disorders classroom lecture series, and monthly movement disorders video rounds. We also offer 1 movement disorders fellowship slot per year. The Movement Disorders fellow receives intense clinical training at the Medical University and the affiliated VA hospital on all aspects of clinical movement disorders neurology, including botulinum toxin injections, and DBS programming. The fellow also has the opportunity to follow patients in their own continuity clinic, supervised by Movement Disorders Faculty. There is opportunity for the fellow to be actively engaged in planning and neurophysiologic monitoring of DBS surgeries under Dr. Revuelta's mentorship.
Movement Disorders Division Faculty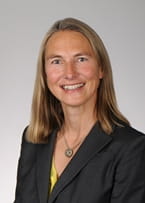 Movement Disorders Program Director
Vanessa Hinson, M.D., Ph.D.
Deep Brain Stimulation Program Director
Gonzalo J. Revuelta, DO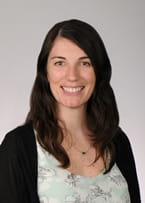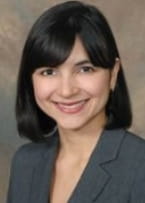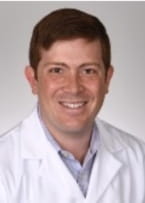 Federico Rodriguez-Porcel, M.D.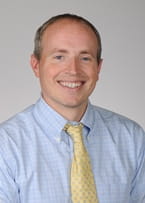 Neuropsychologist
Travis Turner, Ph.D.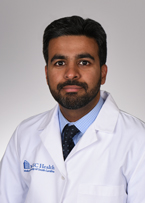 Stereotactic Neurosurgeon
Istvan Takacs, M.D.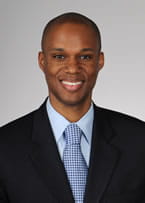 Stereotactic Neurosurgeon
Nathan Rowland, M.D, Ph.D.
Mid-Level Providers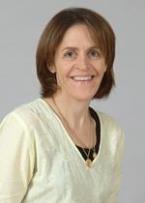 Amy DeLambo, RN, MSN, BC, ACNP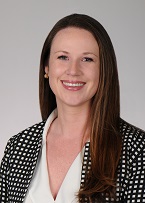 Amanda Hare, DNP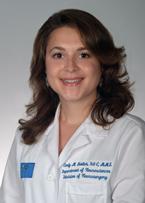 Neurosurgery Physician Assistant
Carly Freilich McDonald, PA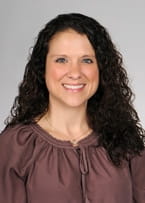 Program Coordinator
Tracy Millman, MSN, RN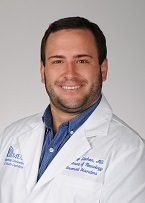 Program Coordinator
Tim Sheehan, MS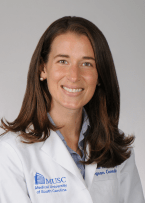 Program Coordinator
Lisa Heidelberg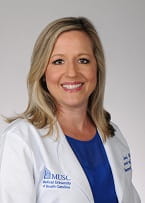 Program Coordinator
Nicole Cool, BSN, RN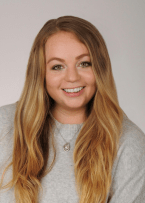 Sandra Wilson
Program Coordinator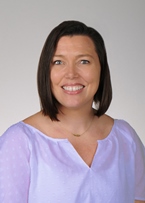 Administrative Coordinator
Jean Dangerfield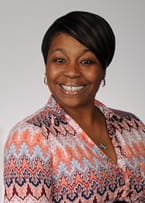 Administrative Specialist II
Tameka Burgess
Living with Parkinson's Disease Symposium 2020 (PDF)
Living with Parkinson's Disease Symposium 2018 (PDF)
Living with Parkinson's Disease Symposium 2017
A Primer on Parkinson's Disease (PDF)
Parkinson's Disease Exercise Newsletter (PDF)
Podcast: Parkinson's Disease Update and Research
Interview with Dr. Vanessa Hinson
Podcast: Exercise & Parkinson's Disease
Interview with Dr. Vanessa Hinson
Live 5 Interview with Dr. Vanessa Hinson
Allied Team Training for Parkinson's