CDLD Animal Models Core
Director: Suzanne Craig, D.V.M.

Director Gnotobiotics Facility: Caroline Westwater, Ph.D.

To move the field of digestive disease forward, investigators must be able to access a variety of unique and complex models and tools, including state-of-the-art animal lines for in vivo research. The overall objective of the Animal Models of Digestive Disease Core (AMDDC) is to provide investigators under the COBRE in Digestive & Liver Diseases (CDLD) with a distinctive, central-use core facility containing expertise in generation of essential animal models and skilled guidance on research project planning and implementation. The AMDDC will leverage existing resources at the Medical University of South Carolina (MUSC), including the expertise and resources present within the Division of Laboratory Animal Resources (DLAR), to efficiently develop new capabilities for producing advanced animal models of digestive disease. Core leaders will be able to offer CDLD Junior Investigators (JIs) specialized knowledge, mentorship, and training in animal models, supporting their ability to obtain sufficient, high quality data for their projects. This in turn will promote their successful competition for future independent extramural funding. While supporting JI research is a critical objective of the AMDDC, all CDLD investigators at MUSC will be able to access models, resources, and training provided by the Core. Based on a needs-assessment survey, we expect the Core to be highly utilized across the CDLD membership.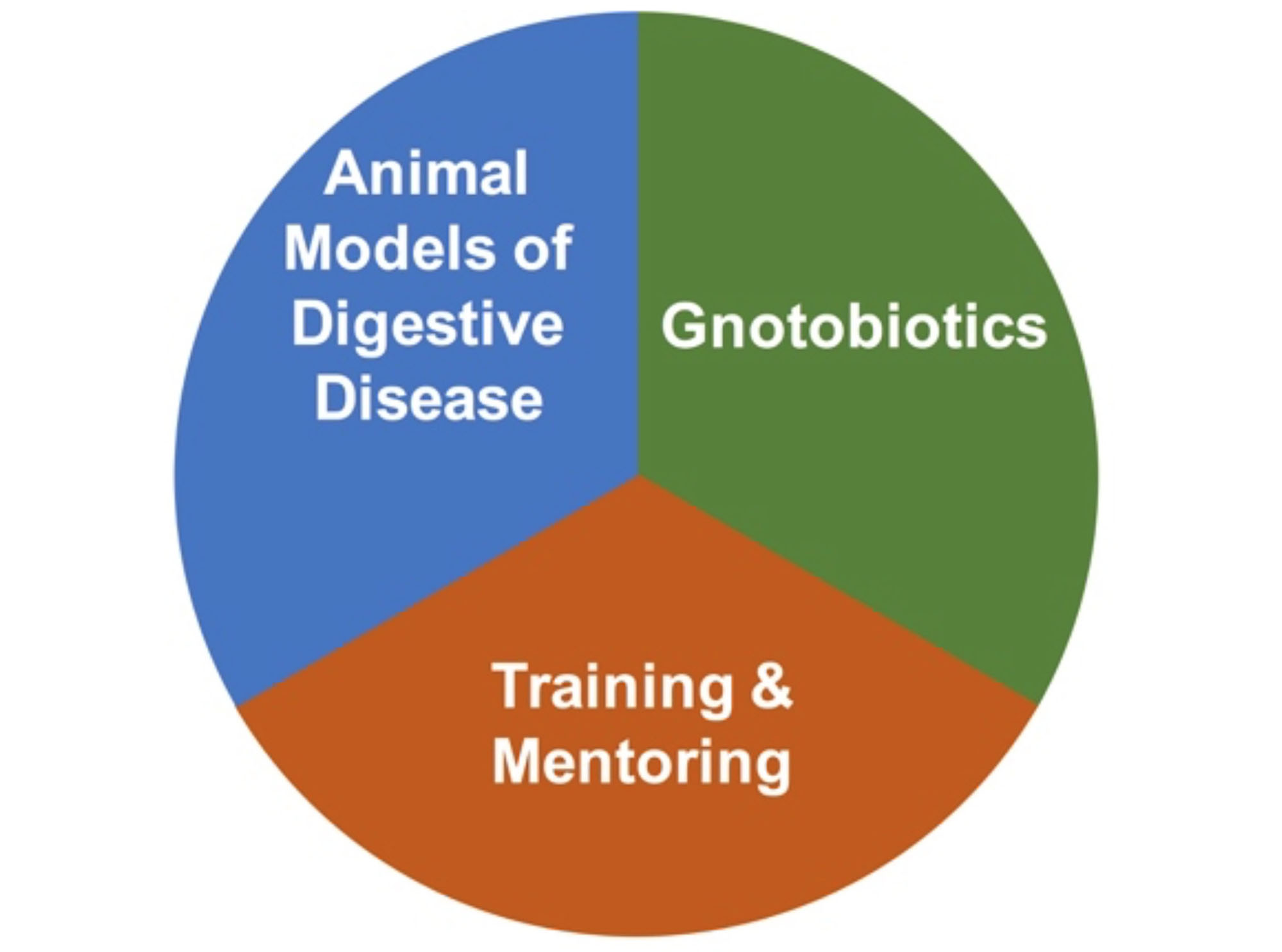 To achieve the stated objective, the AMDDC is composed of three distinct but interactive components: 1) offering animal models of digestive and liver diseases including the generation of transgenic mice; 2) access to a renowned gnotobiotics animal facility (GAF); and 3) provision of focused and extensive training and mentoring in animal models (Figure 1). Members of this Core are highly experienced and skilled in animal handling, procedures, and care, and thus are able to provide continuity and high-quality assistance to CDLD faculty. Through this, the AMDDC will support a broad spectrum of digestive and liver disease related research at MUSC while also maintaining its focus on the CDLD thematic areas of inflammation, metabolic disease, and cancer.