CHDR Investigators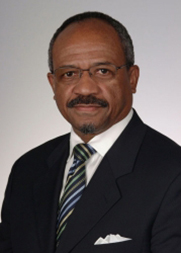 Sabra Slaughter, Ph.D.
Dr. Slaughter is Interim Director of the Center for Health Disparities Research, as well as a Research Associate Professor in the Department of Medicine, Division of General Internal Medicine, at MUSC. He completed his bachelor's degree in psychology at the University of California, Santa Cruz.  He earned both his master's and doctorate degrees at the University of Michigan, Ann Arbor.  Dr. Slaughter's research interests include improvement in the quality and accessibility of health care, elimination of health disparities in South Carolina, and achievement of population parity in the health professions workforce. He also serves as Community Liaison for the Mother Emanuel Community Resiliency Project, which addresses the needs of those personally impacted by the historic June 17, 2015 massacre at the Emanuel AME Church in Charleston, including the families of those who were killed, witnesses, and survivors.  In addition, he is Co-Investigator of the Mass Violence & Victimization Resource Center, a cooperative agreement with the Office for Victims of Crime and the National Crime Victims Research & Treatment Center at MUSC to create and coordinate resources for those affected by mass violence nationwide.
William Moran, M.D., MPH
Dr. Moran graduated medical school and completed residency training in internal medicine at Georgetown University. He practiced full time at a community health center affiliated with Boston City Hospital/Boston Medical Center while serving four years with the National Health Service Corp. Dr. Moran then completed a geriatrics fellowship and received an MS in clinical epidemiology from Wake Forest University in 1992. After joining the faculty at Wake Forest, Dr. Moran was a Robert Wood Johnson faculty scholar and became residency program associate director for primary care. Dr. Moran subsequently became chief of general internal medicine at Wake Forest School of Medicine and co-director of the center for health services research & quality. While at Wake Forest, Dr. Moran also served as the clinical director for the North Carolina Medicaid Program, northwest region, Central Piedmont Access II.
Dr. Moran came to MUSC in 2005 as professor of medicine and director of the Division of General Internal Medicine & Geriatrics. Nationally, Dr. Moran is past president of the Association of Chiefs of General Internal Medicine (ACGIM), has served on the ACGIM and SGIM Councils, and is a fellow of the American College of Physicians.
Dr. Moran's clinical and research focus is geriatrics, preventive care in aging, and chronic illness management. His recent work has centered on local health system changes, which support physician decision making in clinical practice, facilitate interdisciplinary care, and improve quality of care. This work includes analysis of existing system characteristics, systematic application of clinical evidence to care processes, and evaluation of impact on process and clinical outcome measures. Focus areas include analysis of the clinical environment, coordination of the clinical team, and informatics infrastructure, sparked by work under the Robert Wood Johnson Foundation Building Health Systems project.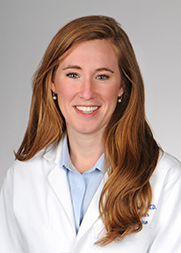 Elizabeth Kirkland, M.D., MSCR
Dr. Kirkland is an assistant professor of internal medicine at MUSC Health and co-director of the Internal Medicine Clerkship for 3rd year medical students. She completed medical school at the University of North Carolina School of Medicine in Chapel Hill followed by internal medicine residency training at the Medical University of South Carolina. After residency, she completed a chief residency year at MUSC. She is board certified in internal medicine and holds a Master's of Science in Clinical Research. Dr. Kirkland enjoys caring for all adult patients and has particular clinical interest in wellness, prevention, and women's health. In addition to her clinical responsibilities and role in medical education, she participates in research focused on telemonitoring of chronic disease conditions. Specifically, she aims to improve health equity for South Carolina patients through the use of remote monitoring of diabetes and hypertension. She has been selected to participate in a competitive NIH and NINDS-sponsored Clinical Trials Methodology course. Following completion, she aims to design and oversee clinical trials utilizing telemedicine technology to address health disparities.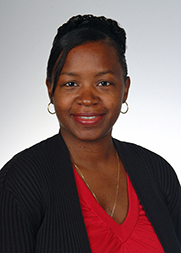 Cheryl Lynch, M.D., MPH
Dr. Lynch joined the Division of General Internal Medicine & Geriatrics as an Assistant Professor of Medicine in September 2008. She completed a Bachelor of Science in Biology at Morris Brown College in Atlanta, and earned her medical degree from Boston University in 2001. Her graduate medical training was an internal/women's health residency at Virginia Commonwealth University in Richmond, Va. Dr. Lynch also obtained a Master of Public Health in Health Education from Emory University's Rollins School of Public Health. She held an initial appointment as Instructor of Medicine during her fellowship training in clinical research and aging research at the University of Pittsburgh. Dr. Lynch has an interest in obesity-related research with interventions that target changing health behaviors. A crucial part of her work involves community-based research using qualitative research methods. Her primary research focuses on health disparities, particularly in the African American community. Dr. Lynch's clinical interests remain in women's health, obesity and related conditions, and working with aging populations.