Wellness is a daily practice of behaviors that promote health within the physician and the medical community. The goals of the Medical University of South Carolina Radiology Resident Wellness Committee are to promote a healthy work-life balance, provide physical, psychological, social and professional wellness education, and maintain a peer support and advocacy network. All this lending to the ultimate goal - to facilitate the MUSC mission of providing compassionate, patient centered care, engaging in scholarship and teaching the next generation of our medical community.
Through various activities both during and outside of work, the Wellness Committee supports building a community, preventing burnout, and fostering an environment where residents can thrive. Our goal is to develop resilience among residents in this challenging phase of training and life. The knowledge, skills and attitudes necessary to maintain resilience and experience joy during training is an essential foundation for future success in practice and patient care.
Our department publishes a monthly wellness newsletter and sponsors a monthly wellness activity.
Resident Wellness Activities
Cooper River Bridge Run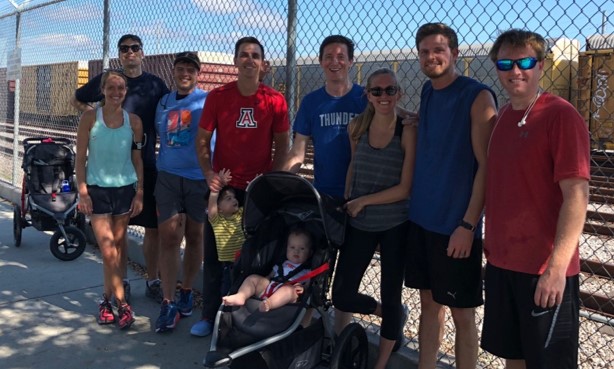 Group Painting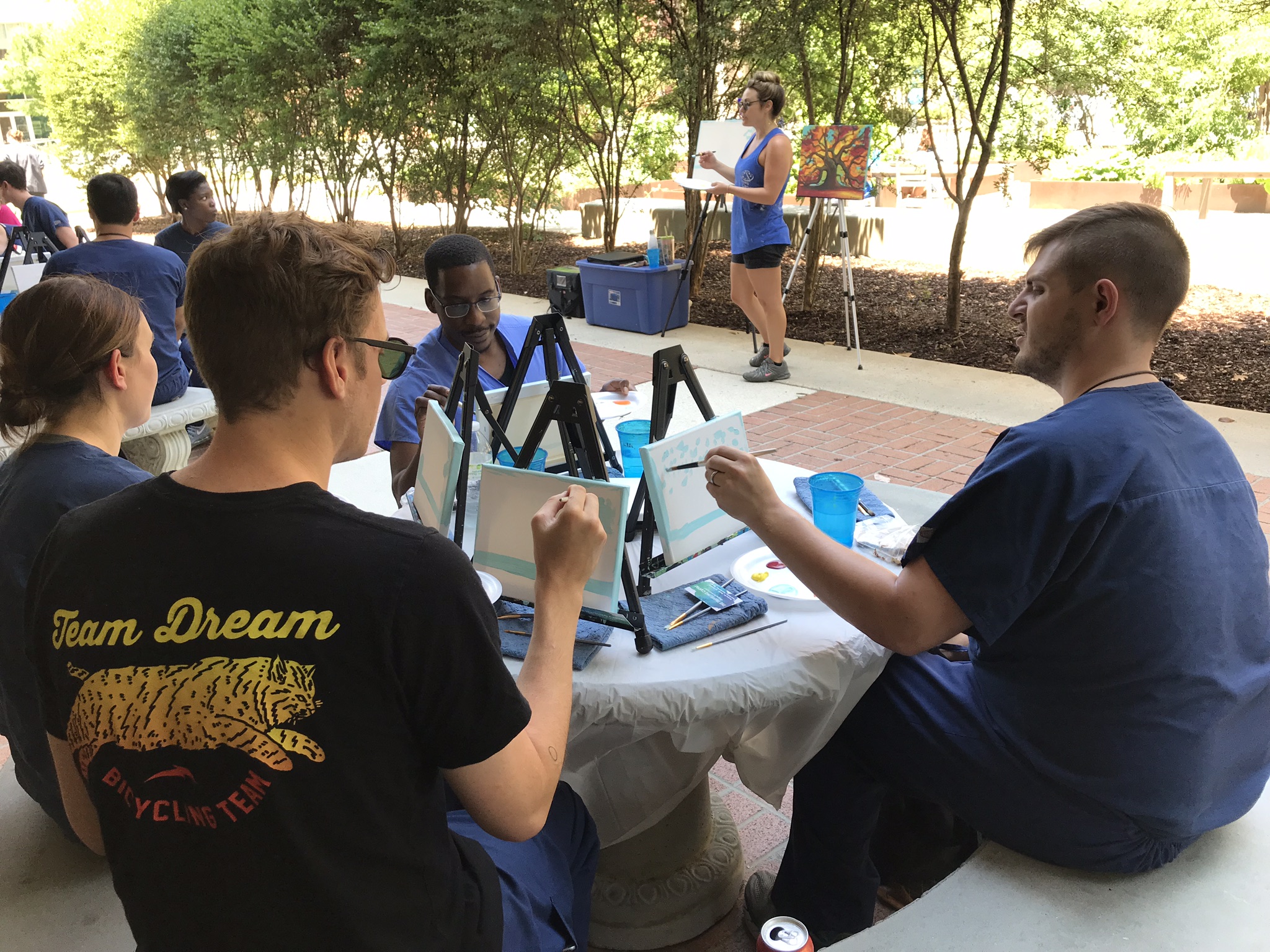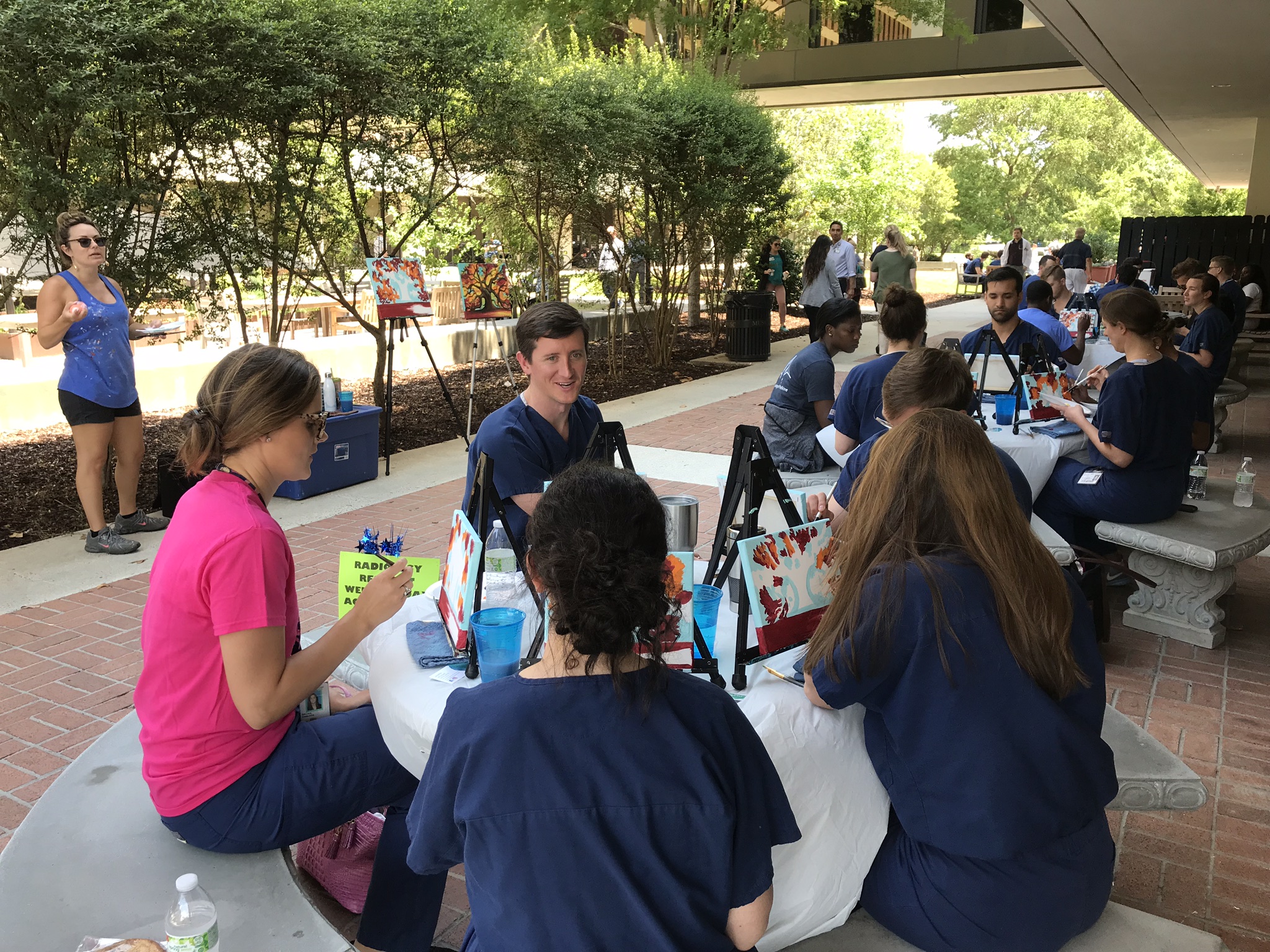 Yoga in the Park