Applying to Medical School
A Note to 2020-2021 Applicants

In this time of uncertainty related to the impact of COVID-19, we realize that many of you are facing unexpected circumstances and may need to adjust your plans in preparation for the upcoming cycle.

We understand the challenges many of you are facing with MCAT testing availability and/or current coursework, including the potential shift to alternate grading systems or rubrics. While letter grades for coursework are preferred, we recognize the difficulty this may pose for many. As such, we will accept Pass/No Pass grading for Spring 2020 coursework.

Our Admissions Committee assures you that these unforeseen circumstances will be understood in the context of the current situation.

At this point, our timeline and requirements remain the same. Should adjustments be made, we will post notices on this website.

If you have specific questions, as always, our team can be reached at com-admissions@musc.edu.
To apply to the Medical University of South Carolina College of Medicine applicants must first apply through AMCAS, the American Medical College Application Service. Once the verified AMCAS application is received (typically within 4-6 weeks), an automatic email will be sent directing you to the link for the online MUSC Secondary Application.
Admissions Snapshot - M.D. Program
Applications
In-State: 610
Out-of-State: 3284
Interviews
In-State: 306
Out-of-State: 50*
Acceptances
In-State: 151
Out-of-State: 11
Class of 2023
Avg. MCAT: 510
Avg. GPA: 3.8
45% Female | 55% Male
16.6% Diverse
*Out-of-state applicants must demonstrate close ties to S.C. for interview eligibility.
What We Look For In an Applicant
We take a holistic approach to our selection process. GPA and MCAT scores are a large factor in obtaining an interview, at which point we are looking for the other traits essential to becoming great physicians. These include personality traits, leadership experience, volunteering, clinical exposure, and shadowing experiences.
Admissions Criteria
MCAT
Best MCAT score
Multiple attempts allowed
Taken within 3 years of matriculation
GPA
Adjustment based on college competitiveness
Cumulative undergraduate GPA
Attributes
Critical thinking
Cultural competency
Ego
Motivation
Personality
Principles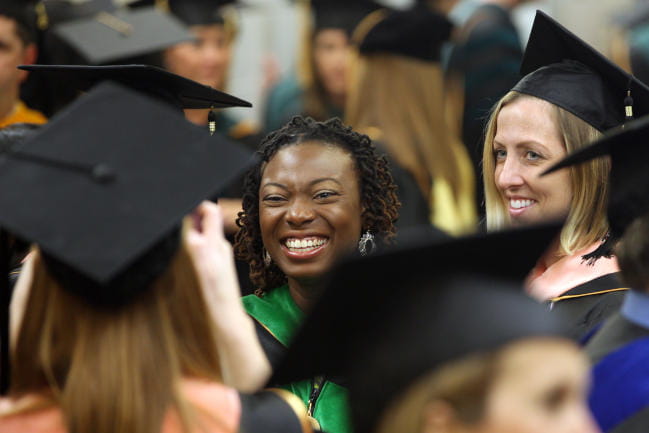 Experiences
Clinical exposure
Leadership
Letters of recommendation
Volunteerism
Additional Consideration
Adjusted undergraduate GPA, MCAT, accomplishments, and interviews are equally weighted and are the primary factors when evaluating the competitiveness and potential success of an applicant. After consideration of the primary criteria, in an effort to maintain balance within our student body and to ensure a broad representation that reflects our population, we may consider additional traits. Examples include the following:
Artistic and/or athletic achievements
Cultural experiences
Extended post-baccalaureate career experiences / Military experiences
Graduate degree(s) and/or research
Overcoming adversity and/or a disability
Rural background
Significant improvement in coursework