CDLD Advanced Imaging Core
Director: John J. Lemasters, M.D. Ph.D.

The overall mission of the COBRE for Digestive and Liver Diseases (CDLD) Advanced Imaging Core is to provide CDLD investigators with sophisticated technologies, relevant expertise, and hands-on training for state-of-the-art quantitative cell- and tissue-based imaging and analysis. The capabilities of the CDLD Advanced Imaging Core include multiple new and cutting-edge imaging modalities. These include confocal and multiphoton microscopy, imaging of living and fixed specimens, intravital imaging, super-resolution microscopy, and high-throughput automated digital imaging of slides. By providing access to sophisticated imaging technologies and expert training, the CDLD Advanced Imaging Core both enables and enhances scientific discovery in the arena of digestive and liver disease research.

Support of the Advanced Imaging Core through the CDLD will ensure the successful completion of CDLD projects, importantly, those of CDLD Junior Investigators (JIs). A major goal of the Advanced Imaging Core is to train JIs in the appropriate utilization of imaging and its application to their scientific projects. By developing JI expertise in advanced imaging, the CDLD Advanced Imaging Core will expand the technical repertoire of CDLD JIs, heightening their field competitiveness while also facilitating their study of digestive disease.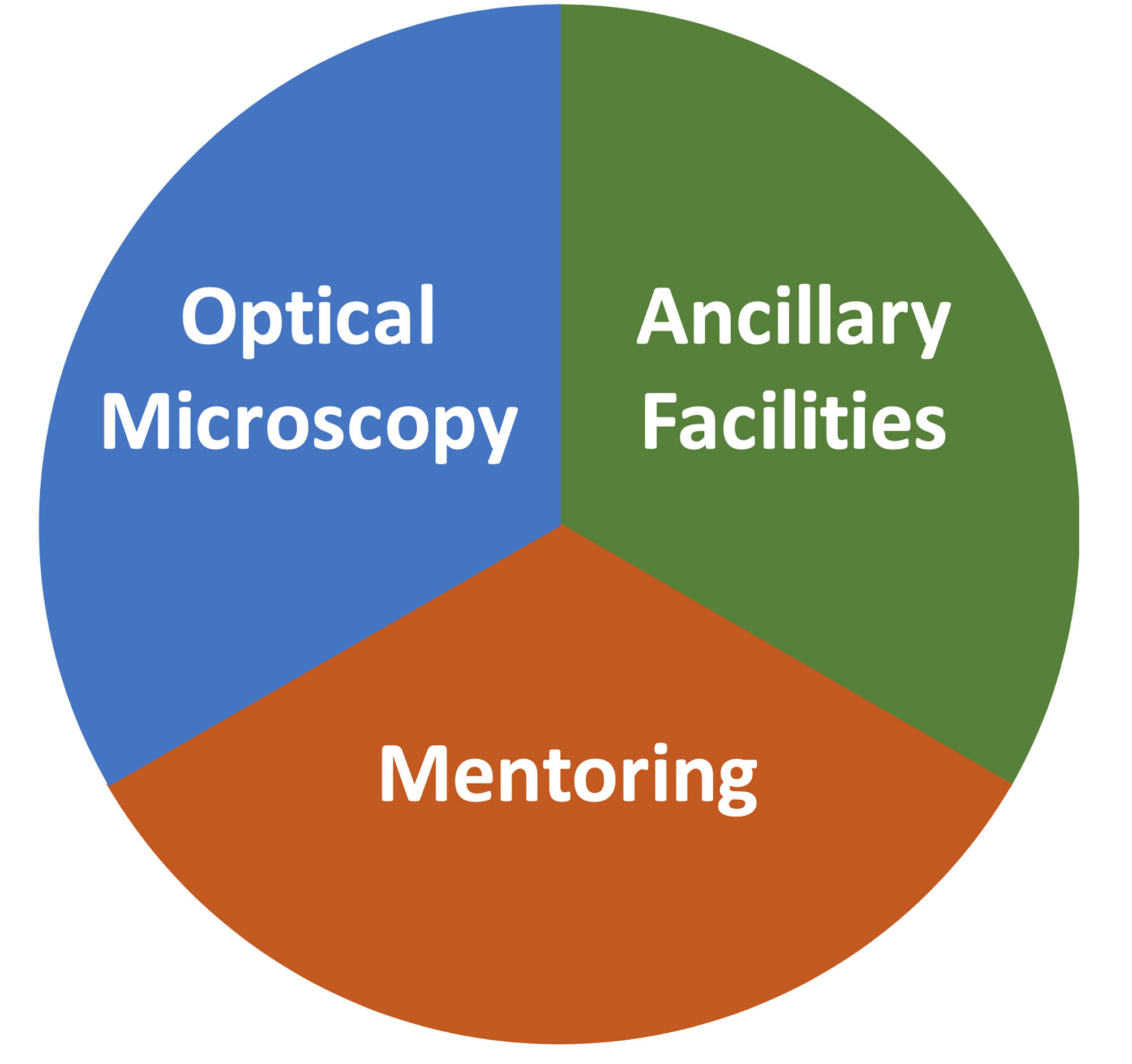 Finally, the CDLD Advanced Imaging Core will work with all COBRE investigators, their collaborators, and MUSC digestive disease researchers outside the CDLD to develop data for preparation of independent research award proposals (primarily R01s) and applications to other grant mechanisms as relevant. Of note, CDLD support will replace the system of charge-backs for microscope imaging time that is currently in place for non-COBRE investigators.

A complete list of resources available to CDLD investigators through the imaging core is available by clicking on this link.