About Us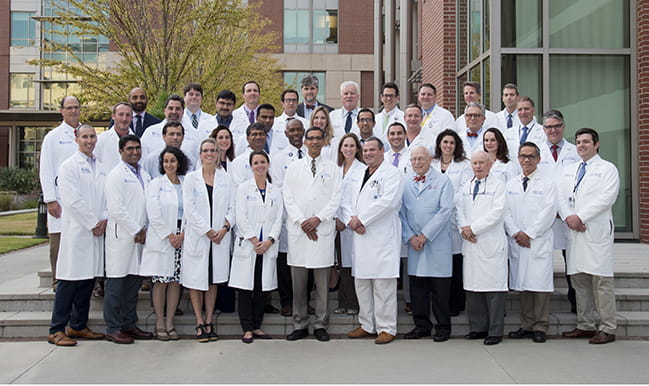 The MUSC Department of Surgery provides the finest in patient care while also seeking new and innovative solutions to the many diseases treated in the wide-ranging discipline of surgery. Our mission includes the education of future physicians through our active role in medical student education. Additionally, our residency programs provide outstanding training for future surgeons offering residents opportunities to pursue their career goals through patient care experiences, research opportunities and active teaching by our faculty.
Our faculty have achieved remarkable medical breakthroughs, including the first successful transplant in the state, the first heart transplant in South Carolina, the invention of an instrument to allow the first successful heart valve operation, the first robotic mitral valve surgery and much more.

The department's congenital heart surgery program is among the world's best. In 2018, U.S. News & World Report ranked the MUSC Children's Hospital Cardiology & Heart Surgery #11 in the nation. In addition, the department houses nationally recognized expertise in the surgical management of chronic pancreatitis and bariatric surgery. The transplant surgery program is recognized for high performance with excellent clinical results. MUSC's Kidney Transplant Program was named for performing the 10th highest number of kidney transplants in the country.