The MUSC Internal Medicine clerkship is one of seven required clerkships for 3rd-year medical students. This clerkship is composed of eight weeks of internal medicine, which includes six weeks of inpatient internal medicine and two weeks of ambulatory medicine. During the Medicine clerkship, students will acquire patient care skills, professional behaviors, medical knowledge, interpersonal and communication skills, practice-based lifelong learning and system-based practice skills that are necessary to evaluate and deliver safe, quality and evidence-based care for adult patients under the consistent supervision of residents and attending physicians.
Core Teaching Experiences
·       Morning Report: Those students assigned to the Main Hospital and ART will attend morning report at 8:30 a.m. in 300 CSB on Mondays and Fridays and 1119 ART on Wednesdays. Those student assigned to the VA will attend morning report at 8 a.m. on M-W-F in the 4th floor VA Medicine Conference Room. Attendance is required.
·       Dr. Brzezinski's Lectures: These take place every Monday at 3 pm in 300 CSB
·       Dept. of Medicine Grand Rounds: These take place every Thursday at 8 am in the IOP Auditorium
·       Clinical Reasoning Lecture: This takes place at noon on the first Monday of the rotation in 803 CSB
·       Professor Rounds Teaching Sessions: These take place daily at various times and in various rooms. You will receive a schedule on the first day.
Clerkship Requirements
·       Midpoint Feedback: Students will receive 2 midpoint feedback cards that must be completed by their attending and upper level resident and turned in at the mid-pt. ice cream social.
·       Direct Observation Cards: Students will be directly observed by an attending and an upper level resident doing a focused history and physical exam. Cards due at the end of the rotation
·       SOAP Note Card: Students are expected to write a daily progress note (in SOAP note format) and then must have their attending or upper level resident document how the student performed. Card due at the end of the rotation.
·       Call Cards: Students are required to do 3 late stays (until 8 p.m.) and 2 overnights during the rotation. Cards due at the end of the rotation.
·       IM Diagnosis and Procedure Logs
·       Simulation Center Experience: This takes place in the afternoon of the 5th Friday of the clerkship.
·       OSCE: This takes place the last Monday afternoon of the clerkship
·       NBME Shelf Exam: This takes place at 7:30 a.m. on the last Friday of the even months.
·       EBM Project
·       Hopkins Modules: These are due by the last day of the Ambulatory portion of the clerkship.
Find out more here.
Clerkship Objectives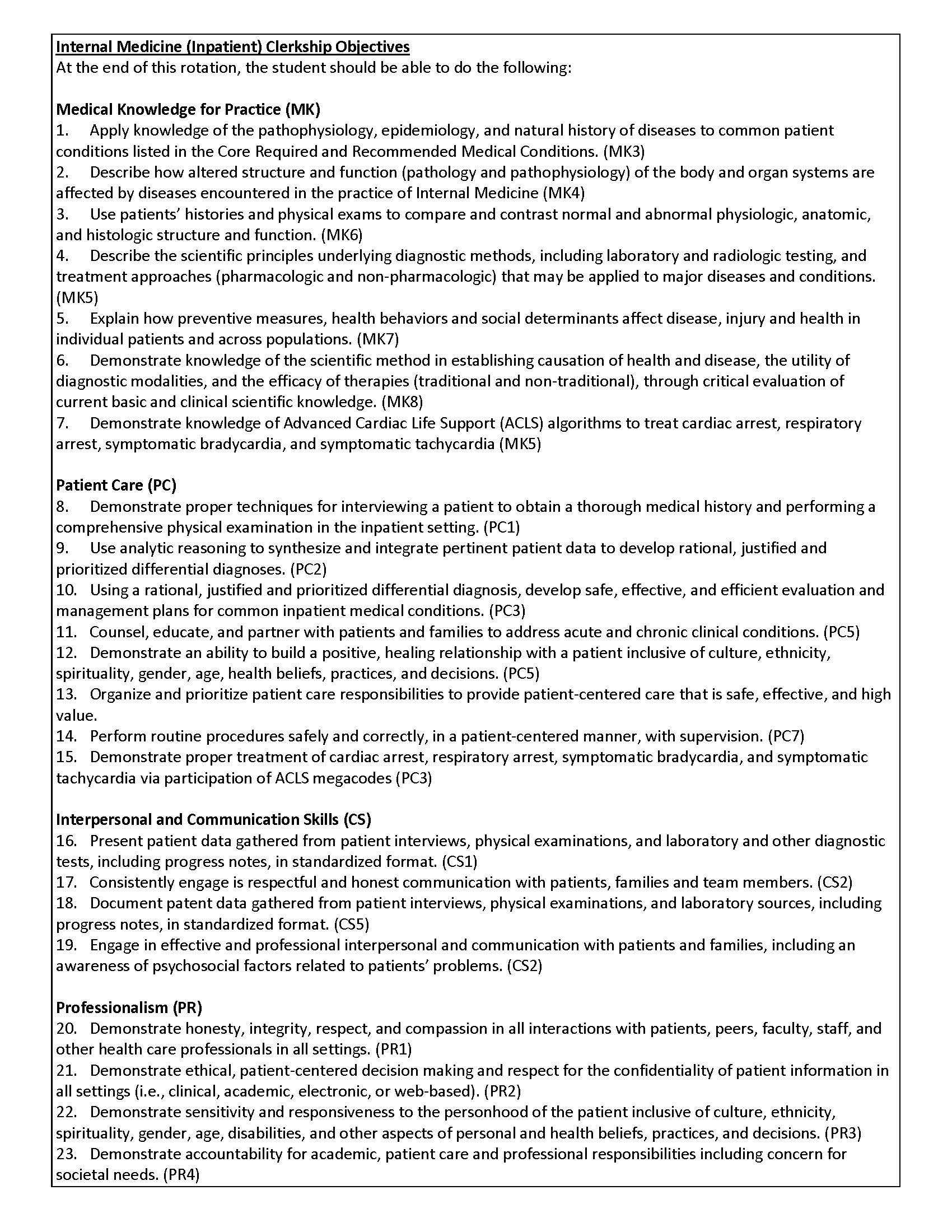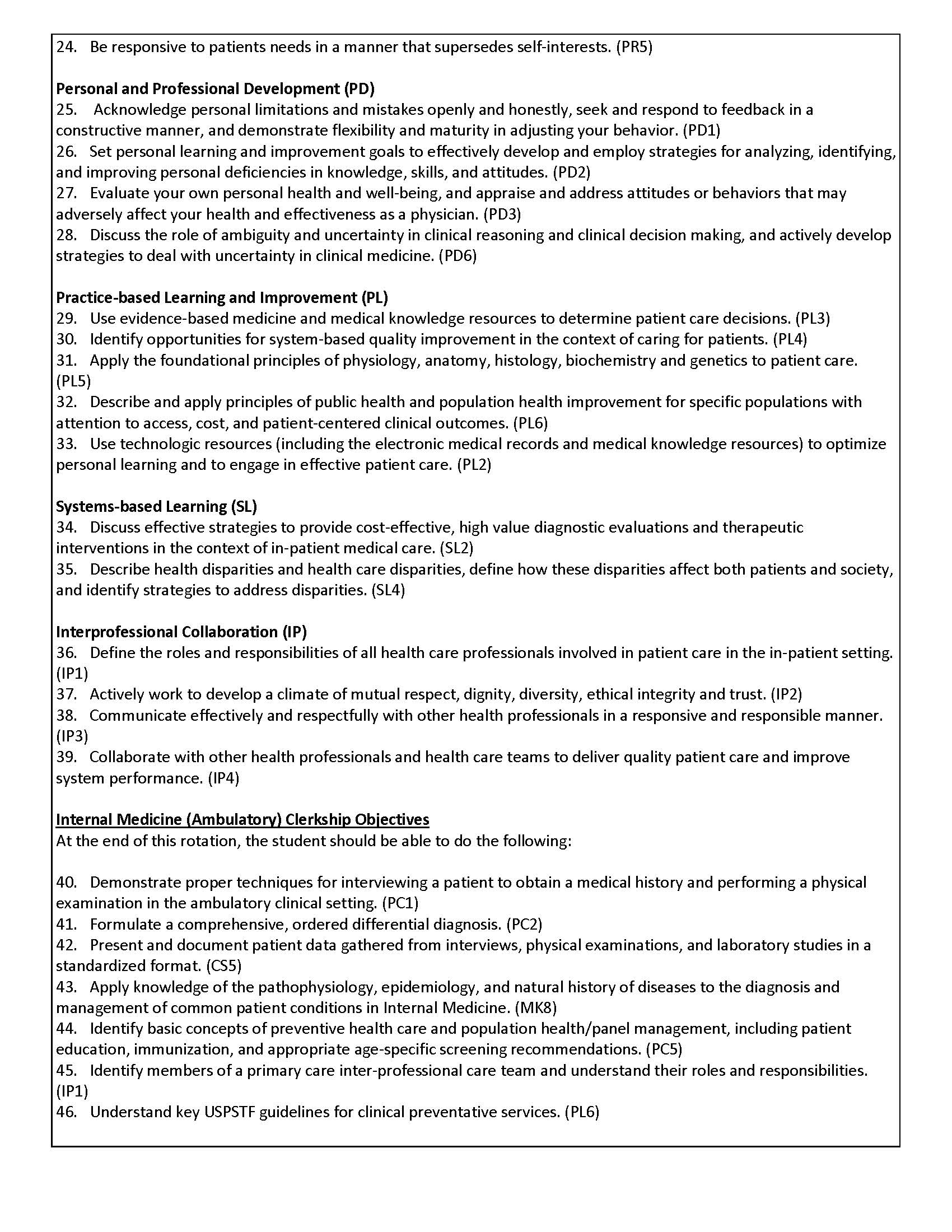 Clerkship Procedures & Diagnoses (PxDx) Log