The Clinical Neuropsychology Program
The Clinical Neuropsychology Program is a division within the Department of Neurology. We are dedicated to understanding and treating the cognitive and behavioral symptoms that frequently accompany brain diseases and injuries through Clinical Services, Research, Education, and Community Outreach.
Clinical Services
Outpatient in-person or telehealth neuropsychological evaluations.


Research
Oculomotor laboratory: Using eye movements for the early diagnosis of neurodegenerative disease.
Resiliency and neuroprotection: Effects of Omega-3 supplementation on resiliency in neuropsychiatric populations and US Army Rangers.
Brain imaging of aging and MCI: Using advanced brain MRI to detect the earliest signs of Alzheimer's disease.
MDMA-assisted psychotherapy for treatment-refractory PTSD.
Education
Training future Neuropsychologists and Clinical Psychologists through the Charleston Consortium Internship Program and Postdoctoral Fellowships.


Community Outreach
Providing lectures and memory screens throughout the local community and the state of South Carolina.
About
Who is a Neuropsychologist?
A Neuropsychologist is a licensed Clinical Psychologist with specialized training in the relationship between the brain and behavior across many diseases. Neuropsychologists use cognitive tests to assess how different brain conditions impact behavior and everyday functioning.
What is the purpose of testing?
To help with diagnosis
To determine cognitive strengths and weaknesses
To establish baseline functioning
To help plan treatments or other interventions
Is it covered by insurance?
Yes. Consult your insurance panel for pre-certification requirements. Your healthcare provider will likely need to provide a referral for you to schedule this service.


The Neuropsychological Evaluation
Prior to the appointment, the Neuropsychologist has typically reviewed your medical record and any other prior testing or imaging.
The following procedures are done during the clinic visit:
Interview with the patient and a family member, caregiver, or close friend.
Cognitive testing of different abilities including attention, speed of thinking, language, memory, visuospatial functions, judgment, mood, and other behaviors.
Feedback on all findings, with ample discussion of your diagnosis and treatment recommendations.
Every evaluation is tailored to the individual's needs. While some appointments can be brief, each is scheduled for 4 hours to accommodate most referral questions. After the evaluation, a detailed report is included in your medical record and shared with the referring provider.
Things To Do Before the Evaluation
Get a good night's sleep
Bring your glasses, hearing aids or other assistive devices
Bring important medications, snacks, or anything you need for your health and comfort
Let us know ahead of time if you have needs you would like us to accommodate
Faculty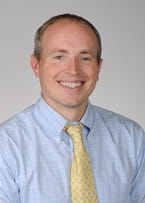 Travis H. Turner, PhD
Assistant Professor, Division Director
Specialties: Parkinson's disease and related disorders, oculomotor functioning, telehealth, resiliency.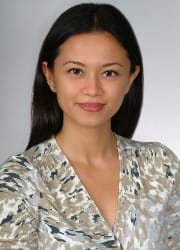 Andreana Benitez, Ph.D.
Assistant Professor, Deputy Division Director
Specialties: Alzheimer's disease and related dementias, advanced brain MRI, healthy aging.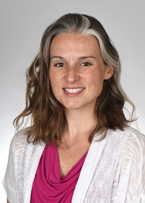 Dana Szeles, Ph.D.
Assistant Professor
Specialties: Epilepsy, stroke, brain tumors, dementia, aging.
Mark T. Wagner, Ph.D.
Professor
Administrative Assistants:
Sherri Avinger, assistant to Drs. Wagner, Benitez, and Szeles
Tameka Burgess, assistant to Dr. Turner