Meissner Research Lab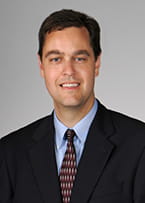 Eric Meissner, M.D., Ph.D.
Assistant Professor
Division of Infectious Diseases
The Meissner lab studies the interface between the host immune system and chronic viral infections, with a specific interest in HIV and viral hepatitis (HCV, HBV). The motivation to pursue translational research derives from observations in the clinic, with an overall aim towards developing novel approaches for treatment. Research approaches include detailed cellular and molecular analysis of samples collected from patients with correlation to clinical phenotype, followed by in vitro studies to pursue an understanding of mechanism. Overall goals of the research include improving our understanding of mechanisms of disease pathogenesis, exploring genetic determinants of disease severity and chronic inflammation, researching links between innate immunity and metabolism, and elucidating reasons for differential disease progression and treatment responses in groups of individuals. Of particular interest is understanding the protective and pathogenic contribution of type-I and type-III interferon signaling in chronic viral infection, and how this may potentially be targeted for therapeutic benefit. 
Publications:
Senior Author Publications:
Senior Author PubMed Collection (senior author publications are most often associated with mentored projects)