Research Staff
The Center for Health Disparities Research (CHDR) is based in Charleston at the Medical University of South Carolina (MUSC), which is a state university with a medical center and six different colleges. Many of CHDR's investigators also teach at the university. Their work is supported by a dedicated group of research nurse coordinators and other staff.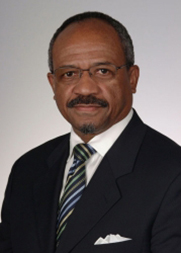 Sabra Slaughter, Ph.D.
Dr. Slaughter is Interim Director of the Center for Health Disparities Research, as well as a Research Associate Professor in the Department of Medicine, Division of General Internal Medicine, at MUSC. He completed his bachelor's degree in psychology at the University of California, Santa Cruz. He earned both his master's and doctorate degrees at the University of Michigan, Ann Arbor. Dr. Slaughter's research interests include improvement in the quality and accessibility of health care, elimination of health disparities in South Carolina, and achievement of population parity in the health professions workforce. He also serves as Community Liaison for the Mother Emanuel Community Resiliency Project, which addresses the needs of those personally impacted by the historic June 17, 2015 massacre at the Emanuel AME Church in Charleston, including the families of those who were killed, witnesses, and survivors. In addition, he is Co-Investigator of the Mass Violence & Victimization Resource Center, a cooperative agreement with the Office for Victims of Crime and the National Crime Victims Research & Treatment Center at MUSC to create and coordinate resources for those affected by mass violence nationwide.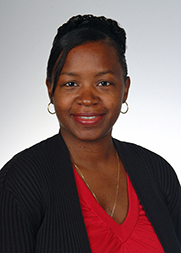 Cheryl Lynch, M.D., MPH
Dr. Lynch joined the Division of General Internal Medicine & Geriatrics as an Assistant Professor of Medicine in September 2008. She completed a Bachelor of Science in Biology at Morris Brown College in Atlanta and earned her medical degree from Boston University in 2001. Her graduate medical training was an internal/women's health residency at Virginia Commonwealth University in Richmond, Va. Dr. Lynch also obtained a Master of Public Health in Health Education from Emory University's Rollins School of Public Health. She held an initial appointment as Instructor of Medicine during her fellowship training in clinical research and aging research at the University of Pittsburgh. Dr. Lynch has an interest in obesity-related research with interventions that target changing health behaviors. A crucial part of her work involves community-based research using qualitative research methods. Her primary research focuses on health disparities, particularly in the African American community. Dr. Lynch's clinical interests remain in women's health, obesity and related conditions, and working with aging populations.
Dawn Dericke, RN, BSN (Research Nurse Coordinator)
Dawn joined MUSC as a registered nurse for the MUSC Center for Health Disparities Research (CHDR) in September 2014. Dawn was born in Massachusetts and raised in the suburbs of Philadelphia. She studied life sciences at Penn State University and went to nursing school at Horry Georgetown Technical College. Her clinical research interests include health behavior and health disparities research with special emphasis on integrative health and vulnerable populations.
Caroline Wallinger, RN, BSN (Research Nurse Coordinator)
Caroline received her Bachelor of Science in Nursing from MUSC in 2012. Nursing is a second career for her after spending almost 10 years in the publishing industry. She also has a Bachelor of Arts in Journalism and a Bachelor of Science in Media Arts from the University of South Carolina. She spent two years in Charleston as editor of House Calls magazine and assistant editor of Charleston magazine, followed by six years working for National Geographic magazine in Washington, DC. She enjoys working for CHDR because she believes preventive health and managing chronic disease are the keys to controlling the ever-increasing costs of health care, while enabling more people to enjoy a better quality of life.
Tracey Smith, MHA
Tracey serves as a Program Manager in the President's Office, where she manages the financial and administrative functions of the health disparities program, Southeastern Virtual Institute for Health Equity & Wellness (SEVIEW). She is also a Program Manager within the Department of Medicine's Center for Health Disparities Research, where she assists with the financial aspects of the telehealth project, Technology Assisted Case Management (TACM-2). Tracey began her career at MUSC in 2010 and has more than a decade of experience in program/healthcare management.  A Charleston native, she earned both her Bachelor of Science and Master of Health Administration degrees from the University of South Carolina.