Chief Residents' Welcome Message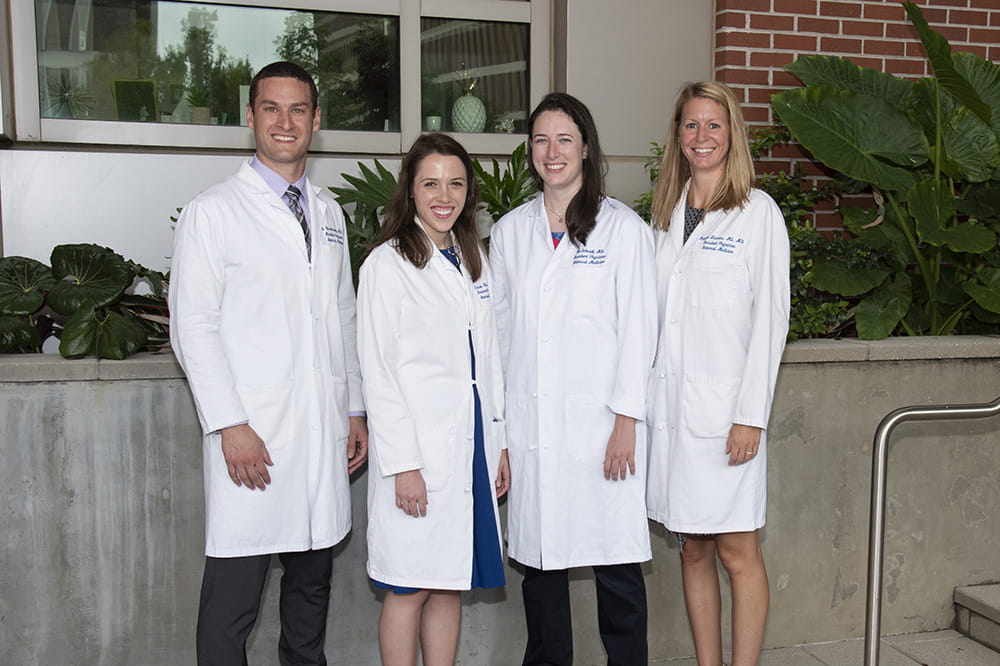 Thank you for visiting our website. We hope you will find it informative and helpful, and if you have additional questions, we hope you will contact us directly. Over the past three years, the Medical University of South Carolina has earned a special place in our hearts. On your search for a residency program, it is important to find a place that best fits your personal and career goals. We invite you to explore MUSC, the Department of Medicine, and Charleston to see if it is right for you.
MUSC's Internal Medicine residency program is based on a foundation of general internal medicine with ample exposure to subspecialty training. Rotating at three different hospitals, you will care for a wide spectrum of disease processes in a socioeconomically diverse population including the VA. By working with physician leaders in their subspecialty fields, residents gain early access to personal career guidance and research opportunities. Our outpatient clinical experience is equally diverse. Included in your outpatient training is exposure to medical and non-medical subspecialties as well as opportunities to train in telehealth.
If we haven't convinced you yet, come visit us! After all, in 2018 Charleston was once again named the "No. 1 U.S. City" by Travel and Leisure for the 6th year in a row. Charleston offers year-round sunshine, beautiful beaches, outdoor activities, and world-class restaurants in a city full of charm and history.
As you interview, each program will highlight their many strengths and unique characteristics. MUSC is a tertiary care center that offers research opportunities, state-of-the-art facilities and faculty and staff who are passionate about their work and education. Combine all of these attributes with a vibrant city like Charleston and you get a one-of-a-kind training experience.
We look forward to meeting you,
Devin Blankinship, M.D.
Carson Keck, M.D.
Jen Schmidt, M.D.
Meghan Thomas, M.D. 
Please do not hesitate to contact us at: imchief@musc.edu or 843-792-2635