Emergency Ultrasound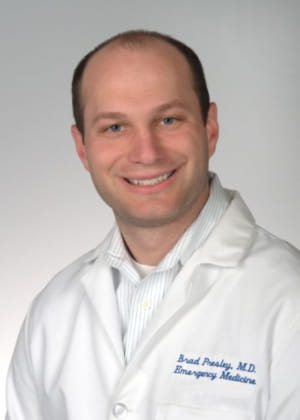 Bradley Presley, M.D.
Director, Emergency Ultrasound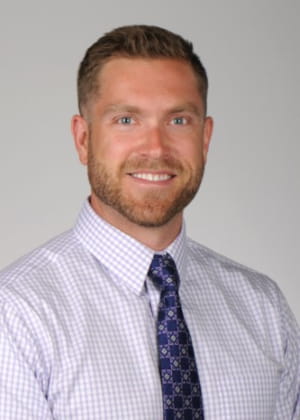 Ryan Barnes, D.O.
Director, Emergency Ultrasound Fellowship and Director, Medical Student Ultrasound Education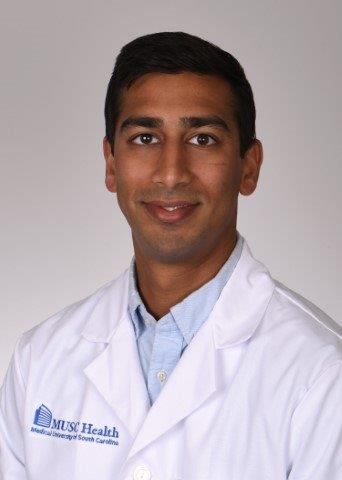 Aalap Shah, M.D.
Assistant Professor, Emergency Ultrasound
Emergency Ultrasound (EUS) is an integral part of patient care and residency training in the Medical University of South Carolina's (MUSC) Department of Emergency Medicine. Members of the Division include Brad Presley, M.D., RDMS (EUS Director), Ryan Barnes, DO (EUS Fellowship Director, Medical Student Elective Director), and Aalap Shah, M.D. (Assistant Professor). All Division Faculty are Fellowship-trained in Emergency Ultrasound. The core features of the EUS program include a high-quality educational program, an Emergency Ultrasound fellowship, and continuous quality management.
Education
In our Department, there are 32 EM Attendings with general EUS privileges. These ultrasound-savvy attending physicians are also eager to train the next generation of Emergency Medicine (EM) providers. Every EM resident at MUSC receives extensive training in all facets of EUS, beginning with a month-long rotation that focuses on the core applications laid out in the 2008 American College of Emergency Physicians (ACEP) Emergency Ultrasound Guidelines (Trauma, Intrauterine Pregnancy, AAA, Cardiac, Biliary, Urinary Tract, DVT, Soft-tissue/musculoskeletal, Thoracic, Ocular, and Procedural Guidance). A minimum of 150 scans are completed during this rotation.
You may learn more about the rotation by going to the MUSC EUS Rotation Page.
An elective in EUS is also offered during the 3rd year of EM Residency. The focus during the elective is on gaining further expertise in the core modalities, while being trained in more advanced EUS skills.
A fourth-year medical student elective (EMED 854: Emergency Ultrasound) is also offered.
In addition to the formal rotations, lectures dedicated to EUS occur throughout the academic year. Weekly EUS conference is conducted to review recent EUS studies, discuss relevant EUS literature, and provide expanded education in point-of-care ultrasound. These conferences, which occur on Wednesdays from 9:00 am - 12:00 pm, are open to all EM providers.
Our Emergency Department currently has three Sonosite Turbo machines and two Zonare machines. Each machine has a full complement of probes and wireless uploads to a Q-path workflow solution.
We maintain an extensive education website which is free and has open access. On the site, you will find a large quantity of high-quality content including narrated lectures, image/video galleries, cases, administrative tools, EUS articles, and much more.
You may access the site at Emergency Ultrasound Teaching.
Emergency Ultrasound Fellowship
An Emergency Ultrasound Fellowship was established in 2013, and meets the Emergency Ultrasound Fellowship Guidelines, as specified by ACEP.
We accept one EUS Fellow each year, and provide a robust training experience that prepares the Fellow to lead an EUS program. The Fellowship focuses on the design and implementation of educational programs for Faculty and Residents, clinical aspects of running an EUS program (QA/QI, machine purchase, credentialing, privileging, etc.), EUS research, and the development of an effective coding and billing workflow.
You may learn more about the fellowship by visiting our Fellowship Website.
Continuous Quality Management
A robust QA/QI system has been created to ensure competency and high quality scanning in the ED. We use Qpath to review and provide feedback on all scans submitted for QA by faculty and residents. The Ultrasound Division of the MUSC Department of Emergency Medicine recently became one of the first 3 Emergency Ultrasound programs in the entire nation to receive accreditation approval through ACEP's "Clinical Ultrasound Accreditation Program (CUAP)".