Department of Microbiology & Immunology
Chairman's Welcome
Welcome to the Department of Microbiology & Immunology.
The Department of Microbiology & Immunology works to understand and eliminate disease-causing microbes; and elucidate mechanisms and harness the power of the host immune system to fight against infections, cancer, and other diseases. Faculty and staff concentrate on the following fields of study: cancer immunology; immunogenetics; innate immunity; inflammation; autoimmunity; microbiology; and transplant immunology. Currently we have 27 primary faculty members, 16 joint-appointees, and 5 Professors Emeritus. Our sponsored research stands at $14.4M, of which $10.2M (71%) is from Federal funding. New extramural funding this FY includes 3 R01s, 3 R21s, an R50 (for which a Research Specialist III is Principal Investigator), 2 VA grants, 1 DOD grant, and 4 Foundation or Corporate Awards. Additionally, investments in furthering tumor immunology and translational immunotherapy research allowed us to establish a program to fund time of flight mass spectrometry pilot projects with aims to develop high-quality preliminary data for publications and external grant applications.
The Department maintains strong collaborative ties with the National Cancer Institute-designated Hollings Cancer Center through the Cancer Immunology Research Program, which allows us to have access to the state-of-the-art research facilities including a flow cytometry core, transgenic, and gene-targeting core, tissue repository core, drug discovery core, and the Center for Cellular Therapy core. To understand the impact of microbiota to health and diseases, the research in our department is also supported by a unique Gnotobiotic Core in close collaboration with the College of Dental Medicine. The Department has recently established the Immune Monitoring and Discovery (IMD) Core which contains a FlexMap3D multiplexing platform and the state-of-art mass cytometry-based cellular analysis instrumentation, Helios (CyTOF). Core functions include custom development of new reagents and immunoassays, guidance on selecting existing assays, and awareness/training on new immunoassay platforms.
We pursue our research goals in a programmatic and multidisciplinary fashion with the aim of improving our knowledge of the fundamentals and molecular mechanisms involved in the immune response and microbial pathogenesis, while keeping the clinical translation of this research within our vision.
Our robust research activity is a perfect complement to our education program, which features graduate courses as well as medical and dental education. Our Distinguished Seminar Series allows us to invite visiting professors and guest lecturers from the leading institutes and biotech companies around the country. In recognition of educational excellence, members of our faculty have received teaching awards and several students and postdocs were accepted to T32 trainee programs. Additionally, the Department was recently awarded a prestigious T32 Award from NIAID titled "Program in Immunology Research and Entrepreneurship (PIRE)." The Program was developed to train postdoctoral fellows in immunology with an emphasis on translation, biomedical innovation and entrepreneurship; and address the need to empower our future immunology research workforce with the competencies necessary to commercialize scientific discoveries.
Please feel free to contact us, for questions regarding our research, and education, programs.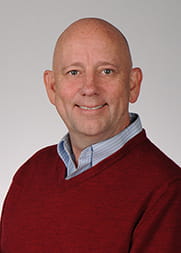 Professor and Interim Chairman