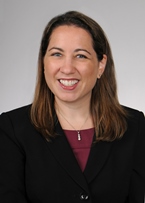 Kimberly Robeson, M.D. 
Primary Supervising Physician/Program Director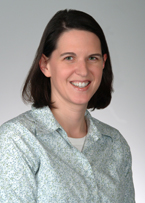 Julie DesMarteau, MPAS, PA-C
Supervising APP
About
The Medical University of South Carolina's Neurology Physicians Assistance Fellowship Program's offers a one-year program of advanced training. The mission is to provide specialty training to Physician Assistants (PAs) seeking enhancement in knowledge and skills required for practice in the field of outpatient general adult neurology, while improving patient access to care and promoting effective utilization of PAs within the department.

Specific Objectives:
Prepare physician assistants for a career in neurology as competent members of a healthcare team, capable of providing care to patients with a wide variety of neurological concerns
Provide physician assistants with further education, specialized clinical and professional experience that distinguishes them from non-specialty trained PAs
Develop a broad differential diagnosis and respective diagnostic and treatment plans based a patient's presenting symptoms in line with evidence based and cost-effective best practices
Advance competence in common procedures needed in outpatient neurology clinics
Improve critical thinking and communication skills
Curriculum:
Skills check off list (exam technique, procedures)
Comprehensive neurological exams
Assess new patients in the general neurology clinic under the direct supervision of a neurologist
Independently provide care in general neurology patients in follow-up clinics
Assist advanced practice providers in sub-specialty clinics within the stroke, epilepsy, movement disorder, and neuromuscular divisions
Perform procedures in a weekly clinic under the direct supervision of a neurologist: (e.g. lumbar punctures, Botox for headaches, Baclofen pump management, occipital nerve blocks)
Observation of sub-specialty procedures: EEG, EMG, Wada, biopsy, neurostimulator management, administration of cognitive evaluations (e.g. MMSE)
List of diagnoses we anticipate the fellows will become competent in treating in a general neurology setting:
Headache & intracranial hypertension
Facial pain
Nerve palsies
Aphasia/dysphagia
Vertigo/dizziness
Paresthesia
Multiple Sclerosis/Demyelinating disorders
Cognitive impairment/dementia
List of diagnoses we anticipate the fellows will become competent in treating through hospital discharge clinic and assisting in sub specialty clinics:
Movement disorders
Epilepsy
Cerebrovascular disease
Neuromuscular disorders
Physician Assistant Fellow Supervision: Physician Assistants provide diagnostic, therapeutic, and preventive healthcare services under the supervision of physicians. This oversight is in the form of direct supervision in the new patient clinics and indirect supervision in follow-up clinics.

Application Requirements:
Graduation from an ARC-PA approved PA program
NCCPA Certification (or eligibility)
SC licensure (or eligibility)
Basic Life Support Certification (BLS)


Appointment: Physician assistant fellows will be appointed as a staff member of MUSC Health. 
Email Julie DesMarteau for further information.