SCORE Overview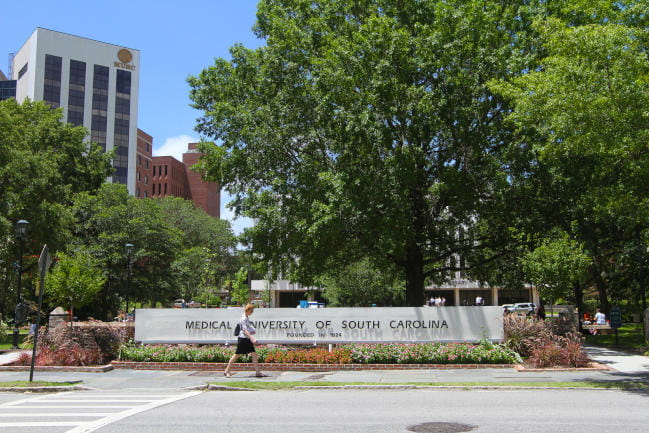 Background
In 2002, MUSC received competitive funding to establish the Specialized Center of Research (SCOR) on Sex and Gender Factors Affecting Women's Health, focused on addictive disorders and the relationship between stress and relapse.  This MUSC SCOR provided a critical impetus to engage the research community in innovative research integrating basic, clinical and behavioral approaches to gain insight into sex differences and the relationship between addictive drug use, stress and the underlying neural circuitry with emphasis on opportunities to identify novel therapeutic strategies.  Prior to the SCOR, MUSC had strength in translational interdisciplinary research in addictions, but no focus on sex or gender factors. Furthermore, the SCOR was the first women's health research initiative on the MUSC campus. The MUSC SCOR was highly productive for 15 years, coalescing a multidisciplinary group of investigators across different disciplines to work closely together to explore sex and gender differences in addictions and the relationship between stress and drug use, providing a fertile training ground for new investigators, and attracting senior investigators to apply their skills to sex- and gender-specific research.
Current Mission
In 2018, MUSC received renewed funding for the center from the National Institute on Drug Abuse and Office of Women's Health Research. This renewal supported the transition of the MUSC SCOR on Sex and Gender Factors Affecting Women's Health to the next generation Specialized Center of Research Excellence (SCORE) on Sex Differences program.  The renewal enabled the Center's continued service as an institutional and national resource for translational research focused on biological sex and gender differences in the field of addictions research while also extending its reach nationwide, via cross-SCORE collaborations and community-based initiatives focused on dissemination of research of findings to improve health outcomes. In addition, the science within the Center's research group also has grown.  It now includes three tightly integrated research projects, new investigators, and innovative technologies. To address critical public health needs, these research projects investigate sex differences in cannabis and opioid use disorders, with the aim of directly informing addiction treatment development.
Encompassed within this institutional and national growth are the overarching goals that drive the Center's vision and purpose.  The SCORE aims to support and enhance translational scientific collaborations among investigators conducting SCORE research projects, and catalyze further growth of interdisciplinary sex- and gender-based research at MUSC.  It also aims to expand foundational research training for MUSC Early Career Investigators dedicated to sex and gender-focused translational research.  Finally, the Center aims to develop strategic partnerships to enhance the translation and dissemination of SCORE findings and other relevant research to improve health outcomes.