Events
Program Coordinator Meeting
Tuesday, Sept. 17 at 9:30 a.m. in 2 West Amphitheatre
Chief Resident and Resident Representatives Meeting
Wednesday, Sept. 18 at 12:00 p.m. in 809 Storm Eye (Auditorium)
House Staff Council Meeting
Tuesday, October 8 at 6:00 p.m. in 419 CSB
GMEC Meeting
Thursday, October 10 at 4:00 p.m. in 628 CSB
Program Coordinator Meeting
Tuesday, October 15 at 9:30 a.m. in 2 West Amphitheater
Chief Resident and Resident Representatives Meeting
Wednesday, October 16 at 6:00 a.m. in 628 CSB
Clinicians as Educators
Friday, October 4 at 2:00 p.m. in 628 CSB
Friday, October 11 at 2:00 p.m. in 628 CSB
Friday, October 18 at 2:00 p.m. in 628 CSB
Ask The GME Office
Visit Ask the GME Office to submit questions and comments.
Anonymous Question or Concern Submission
Visit Anonymous Questions to submit anonymous questions and concerns.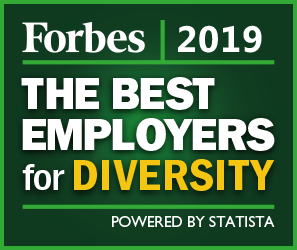 Best Employers for Diversity
The Medical University of South Carolina (MUSC) has been ranked No. 13 out of 500 organizations on the Forbes 2019 list of America's Best Employers for Diversity. In addition, MUSC ranked No. 3 among the 30 institutions listed in the education category.
Learn More