Dr. Palesch Named Distinguished University Professor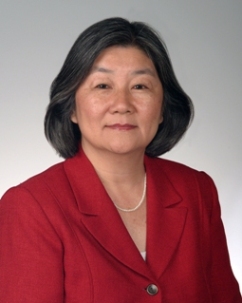 It is a sincere pleasure to wholeheartedly and enthusiastically announce the promotion of Dr. Yuko Palesch to Distinguished University Professor of the Medical University of South Carolina on behalf of the Department of Public Health Sciences with the approval of the College of Medicine, the Administration and the Board of Trustees.
Dr. Palesch has established herself as a premiere academician, bringing distinction to the Medical University of South Carolina. She is a paragon and clearly one of the leading faculty members and a primary factor in the success of this department and the Data Coordination Unit, an international leader in multi-center clinical trial data management and biostatistical methods. Dr. Palesch has exhibited magnificent scholarship and research, attested by an enviable national and international reputation. I value Dr. Palesch's contributions to each of the missions of academic public health. I have the highest regards for her abilities and contributions to the growing interdisciplinary research efforts in clinical and translational research and clinical trials.
Congratulations to Dr. Yuko Palesch on her appointment effective August 11, 2017 to Distinguished University Professor.