Siemens 3T Prisma MRI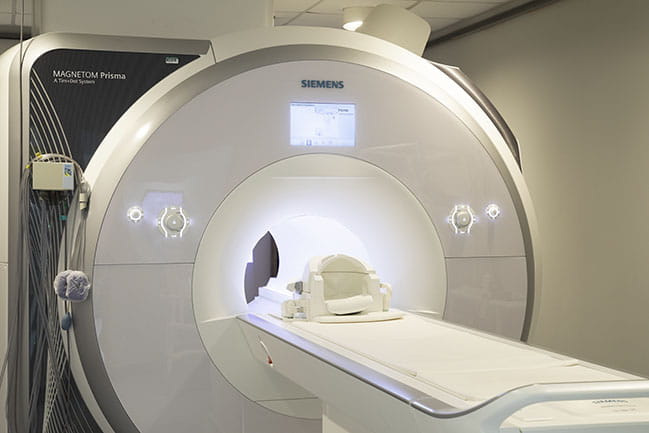 Siemens 3T Prismafit MRI scanner, equipped with integrated fMRI paradigm presentation equipment, offering visual, auditory, and olfactory stimulus delivery, with tactile and verbal feedback. The scanner and fMRI set-up have been designed to integrate seamlessly with other research MR scanners in South Carolina providing an excellent foundation for multi-center studies. The scanner operates with a 100 percent mandate for research use, as delineated in the state-approved certificate of need, and is covered by a master research agreement with Siemens Medical.
Location & Hours of Operation
Human Imaging
30 Bee Street, Suite MI109
Charleston, SC 29425 
Hours of Operation:
Monday through Friday 8:30 a.m. to 8 p.m.
Saturday 9 a.m. to 6 p.m.