Epidemiology Concentration
Epidemiology Curriculum Grid (PDF)
MPH Handbook (PDF)
With a rich tradition in graduate training and mentoring, the epidemiology faculty at MUSC provides state-of-the-art interdisciplinary training in epidemiology leading to an MPH degree. The program is designed so that full-time students can earn a degree in four semesters.
Training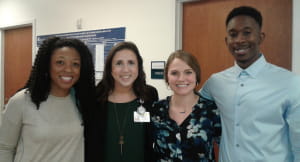 The MPH training program includes 45 credit hours of essential coursework in epidemiology methods, biostatistics methods, and other core courses in public health. The internship and capstone experience provide a practical foundation for a career in public health, and help the student forge valuable connections for future job opportunities. MPH students will learn how to evaluate the health status of diverse populations, and will develop and implement sound plans and strategies to improve population health.
Career Opportunities
With an MPH in epidemiology, students will be prepared and well-qualified to work in a variety of settings, including but not limited to research projects, public policy initiatives, non-profit organizations, health departments, clinical departments, health-related businesses, and other settings where health-related research or programs are taking place.
Success Story From an MPH Graduate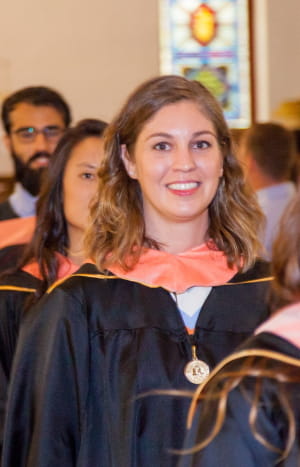 "I graduated from Furman in 2008 with a B.S. in Biology and always wanted to use my degree to work in the medical field. I worked for a few years in the hospital clinical laboratory but wasn't satisfied, so I started looking for other opportunities. Being accepted into the inaugural MUSC MPH program was a perfect fit for my background and education. The MUSC Infection Prevention & Control department was willing to have me as an MPH intern, and later I was accepted for a full-time position as an Infection Preventionist. I believe that this opportunity would not have been possible without the MPH program and the connections I made while completing my degree."
Adrienne Lorek-McGarity, Master of Public Health in Epidemiology, Graduated in December of 2016.